What Areas of a Finished Basement Can Get Ruined by Standing Water?
9/10/2020 (Permalink)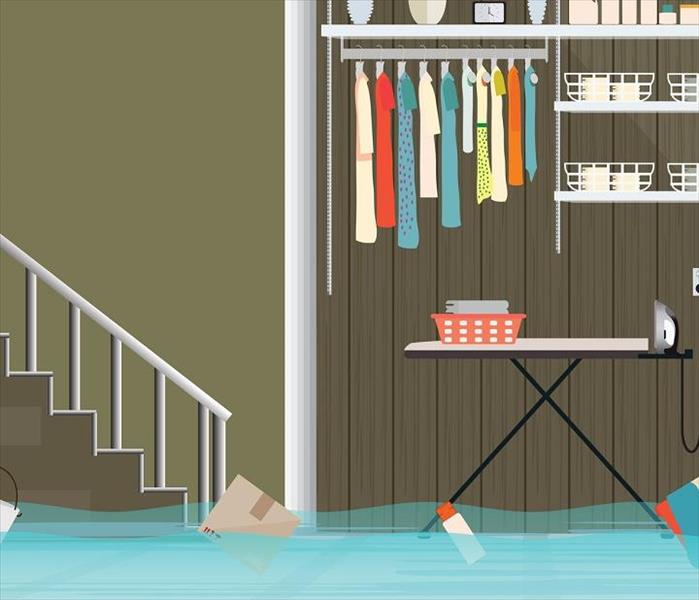 Basements are easy areas for water damage to occur. SERVPRO can make it, "Like it never even happened."
Many Crossville Homes have Finished Basements, but This is Also the Most Likely Area for Water Disaster Pooling
The basement level of Crossvillehomes has always been a point of entry for water from the outside. Even without the continued threat of flooding that some homeowners face, the nature of water to find the path of least resistance often directs flow to the lowest levels of your property to begin pooling. With a finished basement, standing water can become a considerable threat that should get addressed by experienced water restoration companies like our SERVPRO team.
After several of the house's materials and structural elements become exposed, water damage repair for Crossville properties becomes a necessary recovery element. Several materials in your basement could show almost immediate signs of damage.
What Areas of the House Get Damaged After Water intrusions in the Basement?
Drywall – Gypsum is highly porous, allowing it to absorb water and degrade in as little as 24 hours. These materials must often get cut out and discarded where damp areas exist.
Carpeting – Carpeting is also highly absorbent, though drying is often possible when prolonged exposure has not occurred. The padding underneath must often get replaced.
Wood Framing – Beyond the drywall lies wood framing that, while semi-porous, can still absorb moisture and become compromised after only a few days. Into the demolition of the wall systems, we can identify what framing needs replaced.
Insulation – Insulation vacuums often remove saturated material within wall systems. These materials are rarely worth salvaging.
Fixtures – When you have converted the basement into a lounge for the house or a sport's den, fixtures like a bar and stools can also become damaged when water gets beyond the finish.
We have contractors to help repair and recover your property after a water loss. Give our SERVPRO of Cumberland, Morgan & White Counties team a call today at (931) 250-5333.
More about Crossville.