Mold Damage Remediation You Can Trust in Crossville
7/22/2021 (Permalink)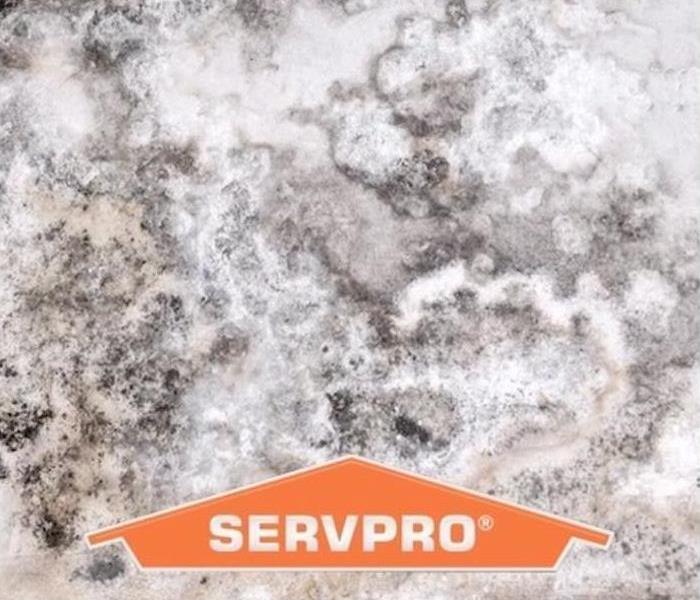 Mold damage presents in many colors and grows very fast. Call SERVPRO at the first sight. We are standing by 24/7 for your emergency call.
Why SERVPRO for Technicians that Find the Mold Infestation Cause Before Finishing Remediation
Our community has a modern history stretching back over 200 years. Suppose your historic home sustains water damage that goes unheeded. In that case, you may be facing microbial growth that damages the structure of your dwelling and causes an unpleasant smell that permeates your interior.
Trust the abatement of mold damage in your Crossville home to a restoration company that seeks out and uses only research-based methods to contain and remove mold. We use the Environmental Protection Agency (EPA) protocols when remediating a mold outbreak in your home.
Containment of Mold Damage
A vital component of the EPA approach is containment throughout the process. SERVPRO offers homeowners state of the art negative pressure air scrubbers to vent the area affected. High-efficiency HEPA filters catch moldy particles. We set up containment barriers with heavy-duty plastic sheeting to limit the reintroduction of mold damage into other areas of the home as much as possible.
Mold Removal
Once contained, the moldy material is removed. If the colonies infest porous surfaces, the SERVPRO crew may have to remove some structures as well. If we are not sure all of the mold is gone, we risk immediate reinfection. The mold and attached materials must be discarded according to local hazardous waste regulations. SERVPRO is familiar with that procedure.
Cleaning After Mold Damage
We then apply professional antimicrobials to surfaces to reduce the possibility of regrowth. HEPA filtered vacuums remove additional debris. We replace materials removed and complete finishing touches like painting or finishing new wood surfaces. As we get closer to the finish, we ensure the moisture source that fueled the mold damage is located and eliminated. Minimizing moisture is the only way to avoid mold growth.
The last step is to use deodorization techniques if an unpleasant smell lingers. Cover-ups are ineffective. SERVPRO odor elimination specialists work through a range of methods. The strategies range from a thorough cleaning to technologies like thermal fogging or hydroxyl generators.
SERVPRO of Cumberland, Morgan & White Counties has trained technicians and professional equipment to remediate mold damage in your home. Call (931) 250-5333 for a consultation if you suspect spores are reproducing. The integrity of your home's structure and indoor air quality depends upon it.