What To Do After A Mold Infestation Has Damaged Your Crab Orchard Home
12/19/2018 (Permalink)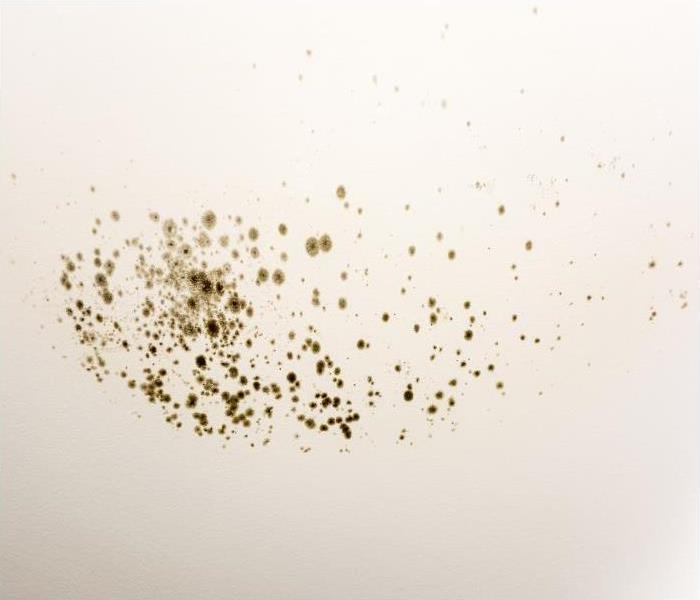 Mold growth is something that you should take care of immediately, and our rapid response team can help!
Insurance Claims For Damages From Mold In Your Crab Orchard Home
Often when disasters and unfortunate circumstances impact your Crab Orchard home, the primary concern for the homeowner is the cost of the repair, restoration, or remediation required. As common of a request as this might be, costs of services often vary based on the severity of the problem and the steps required to return your home to its preloss condition, despite the damage that it has sustained. Often homeowners look to their insurance providers to foot the bill, but this might not always be the best approach to take.

Understanding the importance of removing mold damage from your Crab Orchard residence immediately is one thing, but getting the process paid for is another. We offer a comprehensive approach to removing mold growth from your property and restoring the damage it has caused "Like it never even happened."

One of the first calls that homeowners often make is to their insurance provider. Many policies do not offer property damage coverage for situations like mold and fungal growth, but your insurance representative should provide you with a rundown of your options, if any, for reducing or eliminating your costs with a variety of claim. It might be advisable to contact our SERVPRO professionals before you choose to file a claim with your insurance, however.

When you contact our professionals first, we can arrive quickly to begin stopping the spread of the colonies throughout your home and preventing the situation from getting worse than it is. We also do a thorough inspection and cost analysis throughout this initial visit, including documentation of damages and a loss report. We can provide this evidence to your insurance provider to help expedite the claim you want to file. You might also find that our estimated costs do not exceed or only partly exceed a deductible you are responsible for, making it ill-advised to potentially raise your home insurance rates to file a claim.

Mold growth is something that you should take care of immediately, and our SERVPRO of Cumberland, Morgan & White Counties rapid response team can help. Give SERVPRO a call anytime that you need us at (931) 250-5333.
Click here for more about Crab Orchard.