We Eliminate Odors from Mold Damage in Crossville at the Source
11/3/2017 (Permalink)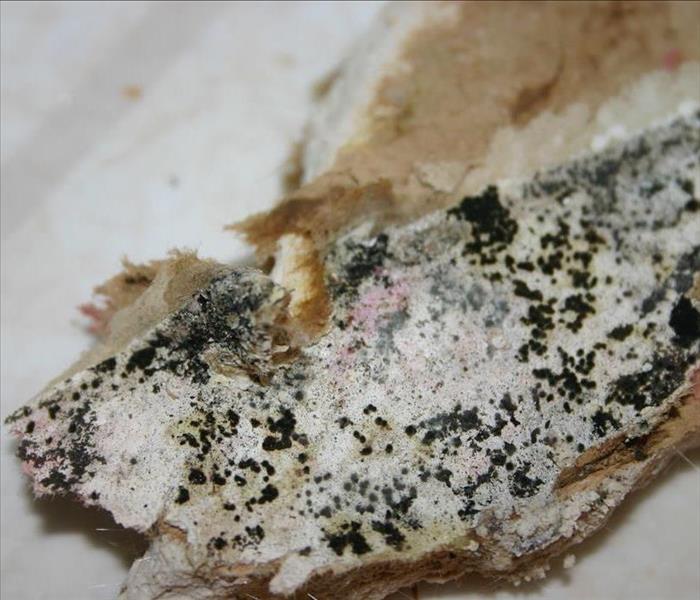 Our professional team uses the latest technology to detect where the hidden mold is coming from in your home.
SERVPRO Can Remediate Mold Infestations And Odors From Your Crossville Home
Odors can often be among the most troubling parts of a mold colony in your home. Some types of mold emit strong, foul or musty odors that can persist for months or years after the mold dies off. Less experienced mold remediation companies sometimes leave smells behind as a telling indicator of past damage in the area. SERVPRO makes a point to eliminate all odors that result from mold damage in Crossville, using our detailed inspections data and specially-designed equipment to find the odor's source and eliminate it.

Finding the Source

In most cases, the origin of these foul smells in your home should be centered around the physical, visible mold damage in your Crossville home. However, this may not be the only offending spot: there could be additional mold patches in other parts of the area, collections of odorous particles in or near air vents, or additional unnatural odors in the home. We find the source of these smells using our state-of-the-art inspection and detection equipment, which includes devices such as water sensors and thermohygrometers to find additional sources of smell and odor.

Removing the Odors

Just knowing where the smell is coming from is not very useful unless you also have a plan to remove the odor from the area. SERVPRO uses industrial-strength fogging machines to distribute an even, far-reaching deodorizing fog that seeks out and neutralizes odor-causing particles in the air and your home's materials.

Preventing Future Problems

Our mold remediation service is designed to be thorough so that you should have as little chance as possible at suffering another mold infestation in the future. By eliminating sources of excess water, removing and sanitizing visible mold growth, and filtering spores from the air, we help to stop future problems before they ever get an opportunity to start growing.
Locally Owned Company with National Resources

SERVPRO of Cumberland, Morgan & White Counties is available around the clock, every day of the week to respond to your call for help. If your home may have signs of mold damage, call us at (931) 250-5333.
For more information regarding the city of Crossville, click here.